Celebrities are known for their extravagant and distinctive preferences, which is why items connected to them often fetch substantial amounts of money.
Occasionally, these items include remarkably strange things that you might not have realized there's a market for, ranging from used tissues and broken nails to even kidney stones belonging to famous actors.
10. Lady Gaga's fingernail
Lady Gaga's renowned black nail, occasionally referred to as the 'monster claw' by her fans, was auctioned off in 2013 for approximately $12,000. The fashionable accessory, adorned with gold glitter and beads, first appeared during the launch of Gaga's fragrance line named Fame. It's rumored to have been meticulously hand-painted by her personal manicurist and nail artist, Aya Fukuda.
The acrylic nail reportedly went missing during one of her concerts, only to be recovered by a crew member during a subsequent performance. The undisclosed recipient also received a photograph of the singer with the absent nail at the same concert.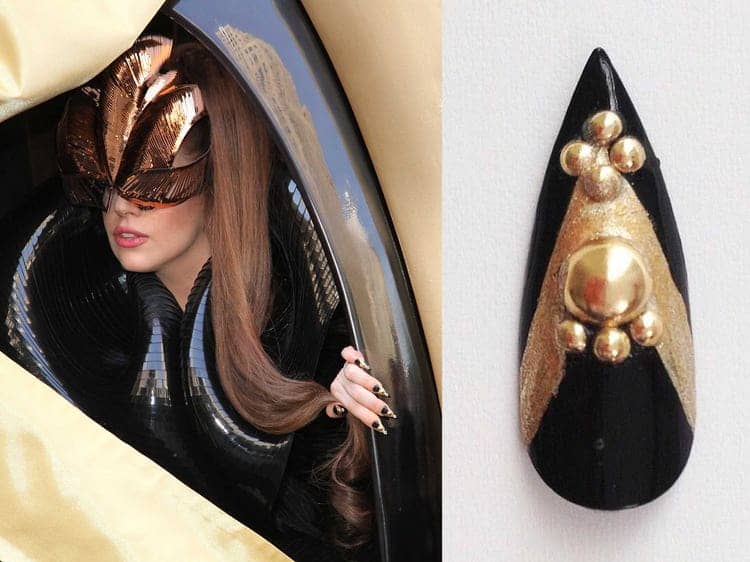 9.Justin Bieber's Boa Constrictor
In 2011, Justin Bieber attended the MTV Video Music Awards with a rather unconventional accessory – a live baby albino boa constrictor named Johnson. Unfortunately, Bieber's fondness for Johnson was short-lived, as the snake was auctioned for charity a few months later. The auction description pointed out that 'the snake would grow to nearly four feet long,' emphasizing the long-term commitment of keeping a pet snake.
Michael Kronick ultimately purchased Johnson, expressing his dissatisfaction with Bieber's use of the snake as an accessory. The python was then donated to the Reptile & Amphibian Discovery Zoo in Owatonna, Minnesota.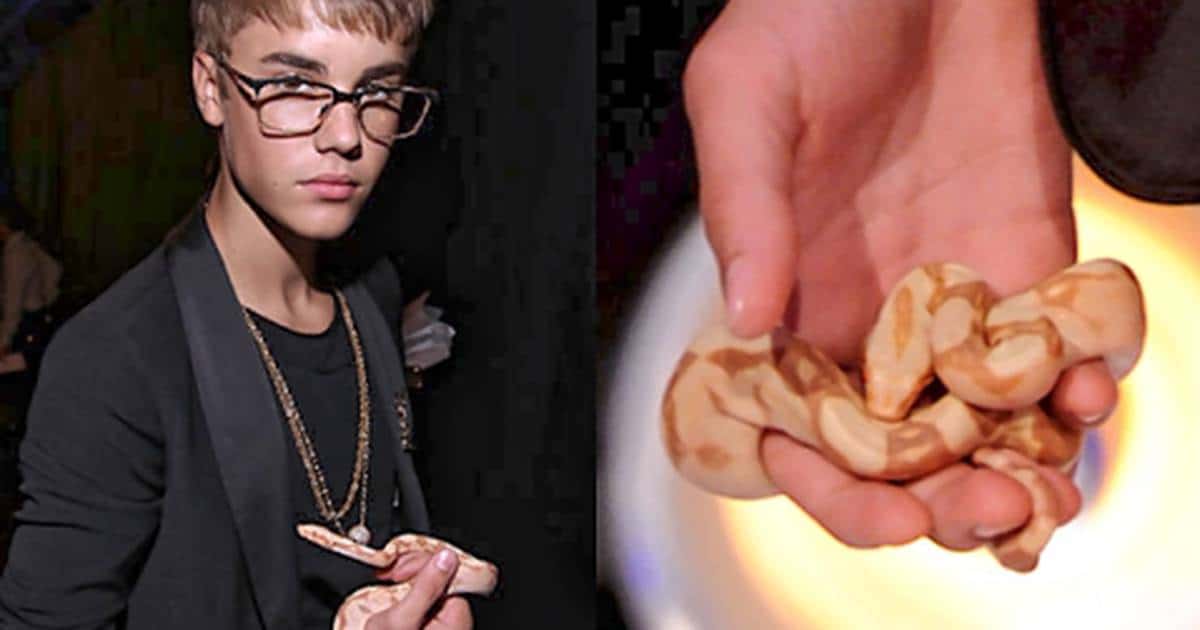 8. Justin Timberlake's Unfinished Toast
In March 2000, Justin Timberlake, a member of the popular boy band NSYNC at the time, had breakfast at a New York radio station. After his meal, the DJ noticed Timberlake hadn't finished his sandwich and did what anyone might – listed it on eBay for sale.
This turned out to be a shrewd move, as the sandwich was indeed sold for the anticipated sum. Kathy Summers, a 19-year-old from Wisconsin, purchased the sandwich for a surprising $1,025. She intended to preserve the unfinished toast by freeze-drying and sealing it, then showcasing it on her dresser. Timberlake remained silent about why he didn't finish the sandwich when questioned by the radio station's chef.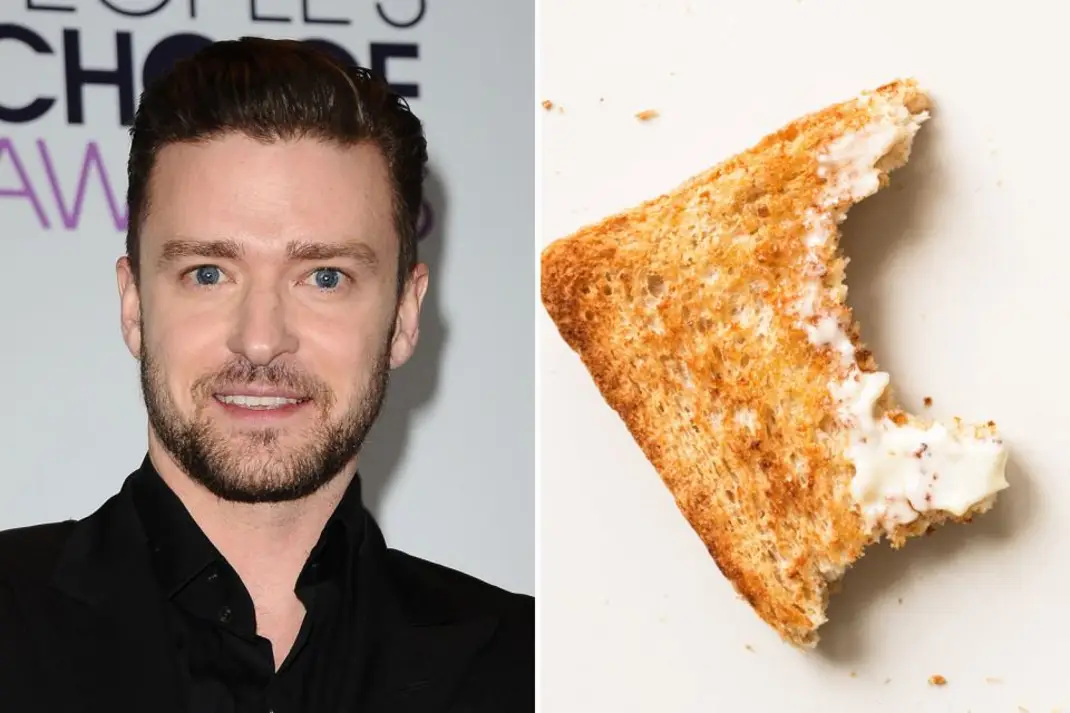 7. Britney Spears's Pregnancy Test
In 2005, a pregnancy test kit reportedly used by Britney Spears was auctioned for $5,001. The radio station organizing the sale asserted that the test had been retrieved from the hotel room where she stayed with her husband, Kevin Federline. However, this claim couldn't be independently verified.
The internet casino GoldenPalace.com announced itself as the buyer of the item. The proceeds from the sale were designated for charitable causes, specifically the Candlelighters Childhood Cancer Foundation and the Easter Seal Society, which supports children with physical disabilities.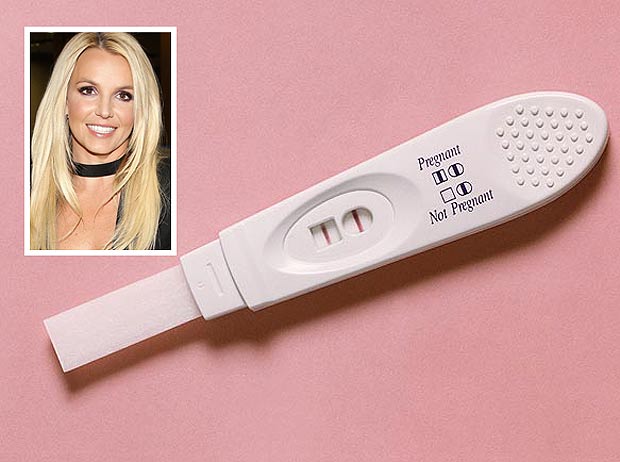 6. William Shatner's Kidney Stone
In 2006, William Shatner, renowned for his portrayal of Captain Kirk in Star Trek, successfully auctioned off his kidney stone. The online casino GoldenPalace.com, known for unusual acquisitions, purchased the kidney stone for $25,000, which was later donated to the housing charity Habitat for Humanity. Although the casino initially offered $15,000 for the stone, Shatner managed to negotiate a higher price.
The kidney stone joined GoldenPalace.com's collection of oddities, alongside items like a potato shaped like Pete Townsend and a toasted sandwich resembling the Virgin Mary, albeit in a whimsical sense. Shatner playfully mentioned that the stone might transform into a diamond under extreme heat, though this claim was likely made in jest.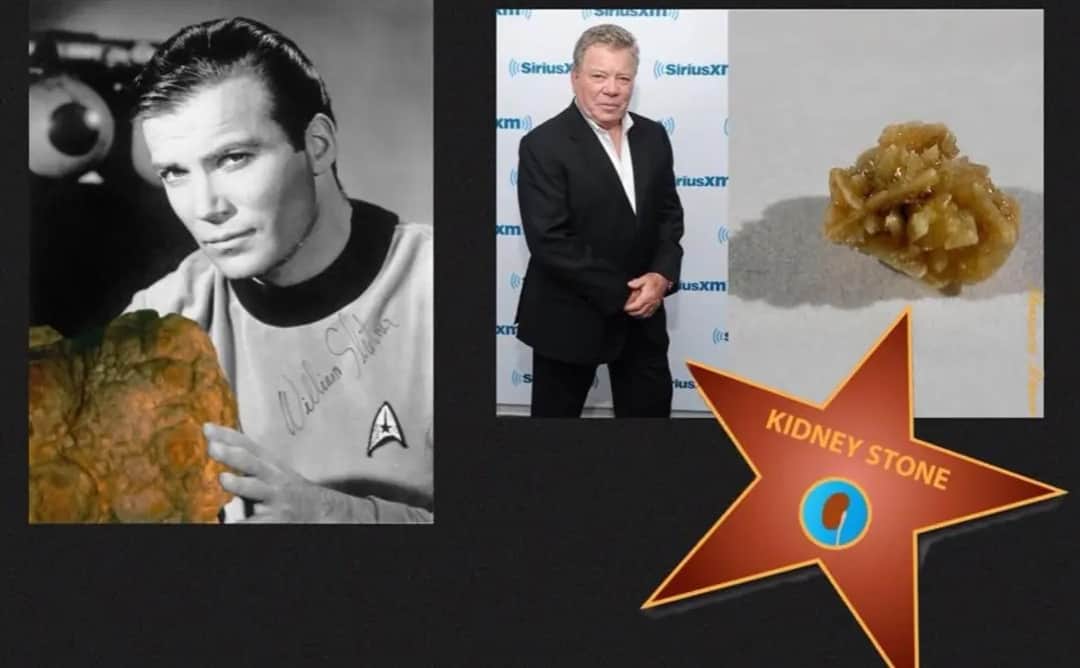 5. iPhone Broken By Rihanna
During a 2014 Los Angeles Clippers NBA playoff game, Rihanna accidentally dropped and cracked the phone belonging to Steve Soboroff, then President of the Los Angeles Police Commission. Reports suggest this happened while she was attempting to take a selfie with him.
Rihanna later expressed remorse on Twitter and donated $25,000 to a charity fund for police officers and their families. Soboroff decided to auction the cracked iPhone on eBay to further support the Los Angeles Police Foundation. The phone, signed by Rihanna with a message supporting the LAPD, gained considerable attention and its eBay price soared to about $56,000.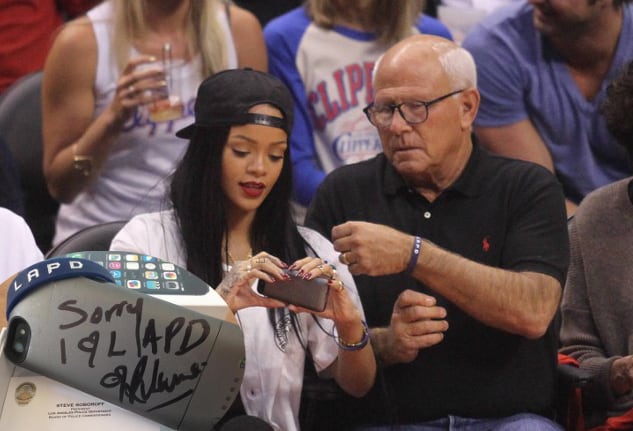 4. John Lennon's Tooth
In 2011, a tooth from John Lennon was sold at an auction in England for £19,000, approximately $31,200 at the time. It had been in the possession of one of Lennon's former housekeepers, Dot Jarlett. Initially intended to be destroyed, Lennon changed his mind and instructed Jarlett to give the tooth to her daughter, who was a Beatles enthusiast.
Though the tooth's fragility precluded DNA testing, the Omega Auction House expressed confidence in its authenticity. Originally estimated to sell for around $16,000, the tooth exceeded expectations by fetching nearly double that amount. A Canadian dentist, Michael Zuk, claimed to be the buyer, but the auction house didn't confirm this. The tooth had been within Jarlett's family for decades.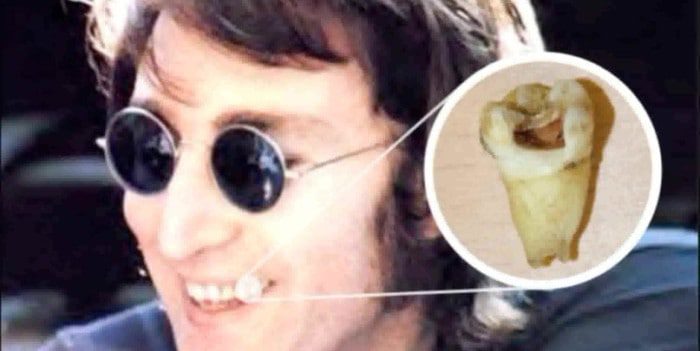 3. Russell Crowe's Jockstrap
In April 2018, it was revealed that the jockstrap worn by Russell Crowe in the film Cinderella Man was acquired by John Oliver's HBO show, Last Week Tonight, for $7,000. The show also obtained other items worn by Crowe in various films. These included shorts and a robe from Cinderella Man, a hood from Robin Hood, and a vest from Les Miserables. Oliver announced these items would be sent to the last remaining Blockbuster store in Alaska.
This action was part of a segment focusing on the decline of video rental stores and Blockbuster locations across the USA. Due to slower streaming services and higher costs in Alaska, video stores there managed to stay open and viable.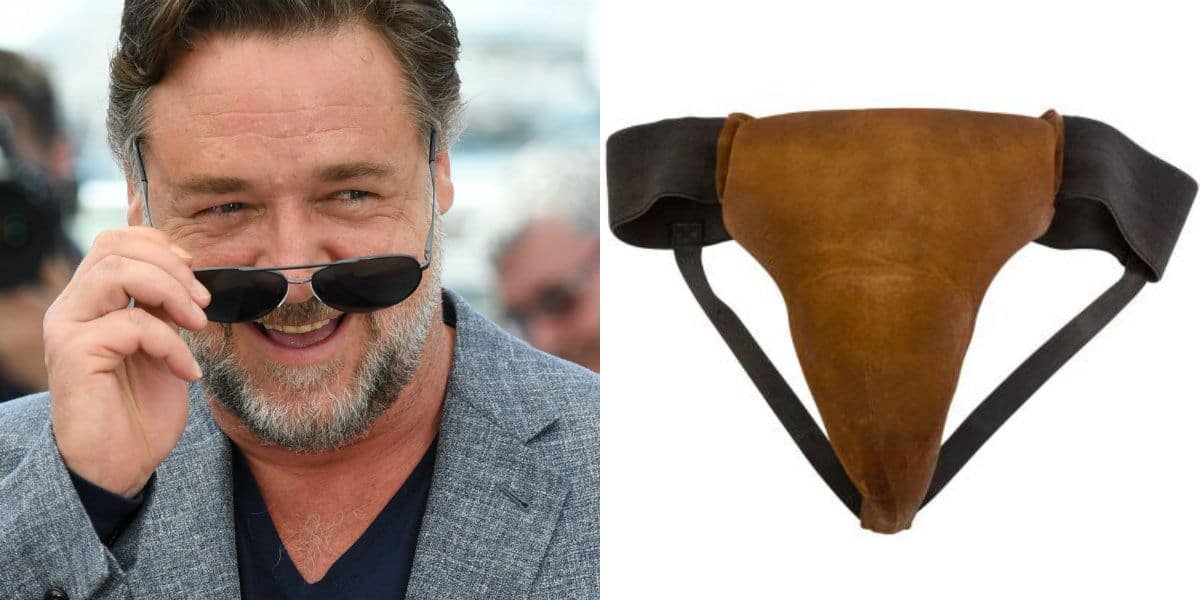 2. Elvis Presley's Hair
In October 2009, a lock of hair believed to belong to Elvis Presley was sold at a Chicago auction for $18,300. The lock of hair was said to be from the time he joined the U.S. Army in 1958. This item was among several Elvis-related possessions put up for sale by Gary Pepper, the late president of the Tankers Fan Club.
Leslie Hindman Auctioneers in Chicago confirmed the sale, posting the auction results on their website. Though no DNA testing was conducted for confirmation, the hair's authenticity was endorsed by celebrity hair authentication expert John Reznikoff. While the sale was verified, the winning bidder's true identity remains uncertain.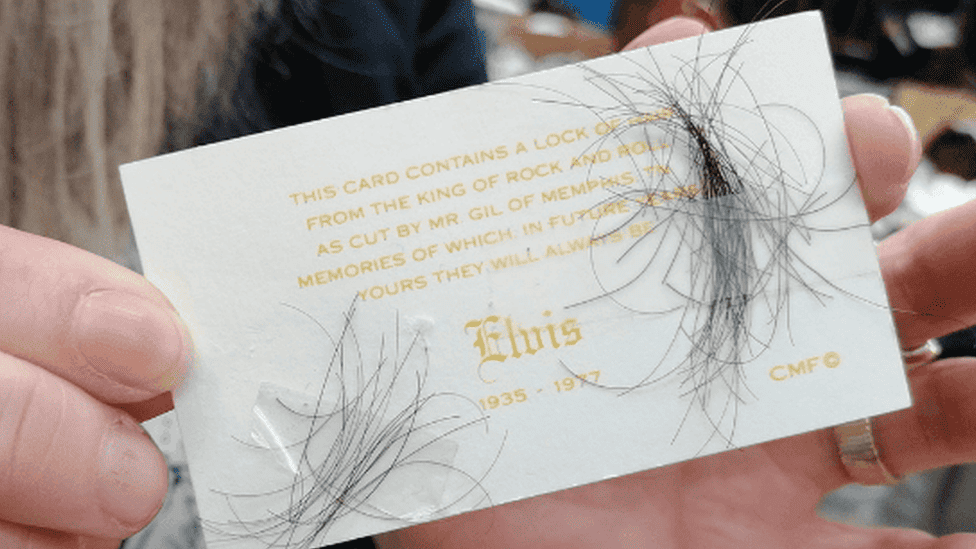 1. Scarlett Johansson's Used Tissue
In 2008, a tissue used by actress Scarlett Johansson was sold on eBay for approximately $5,300. The tissue had been used during her appearance on The Tonight Show with Jay Leno.
NBC, the TV network that hosted the show, initiated the sale, with the proceeds benefiting the food-gathering charity USA Harvest. The bidding began at $0.99 and escalated to $4,050 just before the final sale. The buyer chose to remain anonymous after a total of 83 bids were placed.