Everyone is eagerly awaiting Drake's album, which doesn't have an official release date yet but will be a continuation of his 2022 albums "Honestly, Nevermind" and "Her Loss."
To keep fans curious, the rapper has shared the album cover titled "For All The Dogs" on his Instagram profile: a white dog with red eyes against a black background, designed by his 5-year-old son Adonis.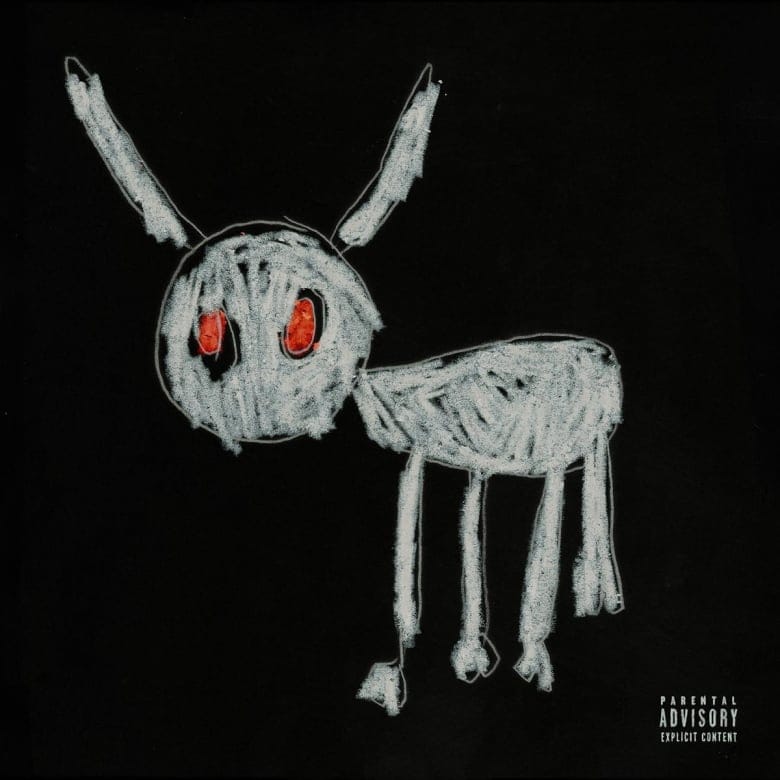 The 36-year-old rapper welcomed his son with his former flame Sophie Brussaux, with whom he had a brief relationship in 2017.
The album "For All the Dogs" doesn't have a set release date yet, but during his "It's All a Blur" tour, Drake has mentioned its release several times. On July 25th, he announced it would be out in about two weeks.
On August 13th, during a performance in Inglewood, he said, "I understand what day my album is coming out," without specifying the date. During specific tour dates, Drake started appearing wearing different dog masks, like a Doberman and a bulldog, to promote "For All the Dogs."
He also revealed that the album will feature songs with Bad Bunny and Nicki Minaj. "It's been six years since Benito (Bad Bunny) and I did a song together," Drake told the audience in Los Angeles. "So, we have a song coming for all of you on my album."
Several accounts within X (Twitter) were claiming that the album would officially drop on August 25, 2023.