Disa javë më parë, një ngjarje e bujshme mori vëmendjen e të gjithëve.
Reperi i njohur, Fero, dhunoi partneren e tij, Arbenita Ismajlin, duke përfunduar më pas në qeli.
Pas kësaj, u bë e ditur se dy personazhet janë drejt divorcit. Mirëpo, a e ka takuar Fero vajzën e tij, Ninën pas situatës së ndodhur me Arbenitën?
Këtë kureshtje e ka shuajtur vetë reperi, ku në një postim në Instagram shihet duke u falur me Ninën.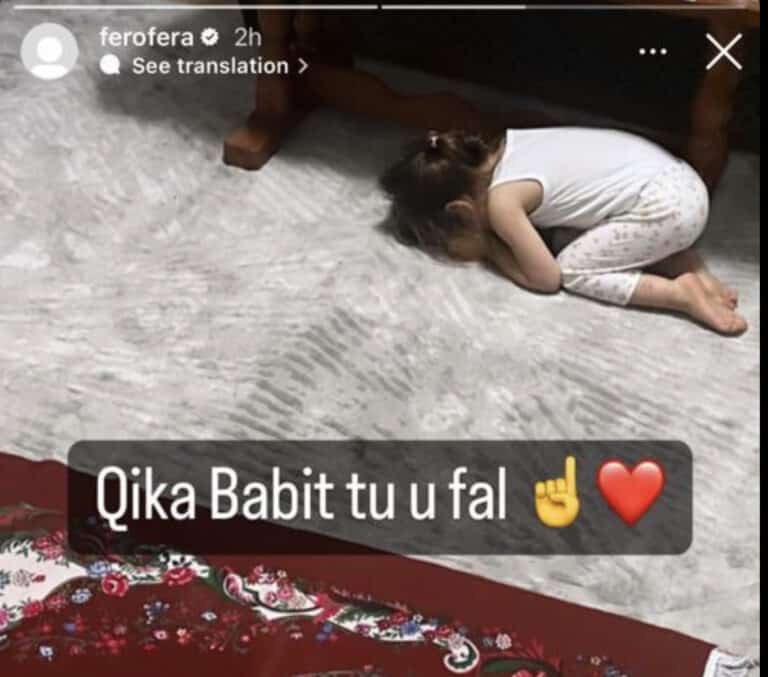 Kjo foto e reperit vjen pak ditë pasi deklaroi se dorëhiqet nga muzika për t'iu përkushtuar fesë islame. a
Before the start of the meeting between the leaders of Kosovo and Serbia on July 19 in Brussels, the head of European diplomacy, Josep Borrell said that the duration of this meeting will depend on the atmosphere that will prevail during the talks. The atmosphere that followed the meeting became known during the statements of the leaders of Kosovo and Serbia. It was clear that the second meeting within a month, failed.
Kosovo Prime Minister Albin Kurti and Serbian President Aleksandar Vucic have accused each other of lacking the will for the dialogue process to move forward.
However, despite differing views on the future of the dialogue, both sides agree on one thing: that the dialogue should continue. Serbia, along with Montenegro, are the countries of the Western Balkans that have advanced the most in the negotiations for membership in the European Union. However, unlike other countries that are in the process of membership talks, Serbia has a heavy burden "around the neck", Chapter 35, which in the general negotiating framework of the EU is called "other issues".
This is a space where member states can, but not necessarily, present one of the issues they consider important and which can also be discussed in the European Union membership talks. It is also possible for a chapter to be left blank and to be officially opened and closed.
In the case of Serbia, Chapter 35 is essential because the whole EU has included in it the normalization of relations with Kosovo.
This issue is considered a key issue in resolving the Western Balkans issue and normalizing the situation after the end of the wars during the 1990s.
a