Ende pa nisur, emisioni "Love Island", i cili transmetohet për herë të parë në Shqipëri, ka bërë mjaft bujë në rrjet.
Emisioni do të transmetohet në "Tv Klan". E teksa dihej vetëm moderatorja, Luana Vjollca, sot më në fund është zbuluar edhe data e nisjes së këtij programi.
Vetëm pak minuta më parë faqja zyrtare e "Love Island" bëri me dije se programi do të fillojë më 3 shtator.
"Pritjes i erdhi fundi! → 21:00 #LovelslandAlbania NIS NË 3 SHTATOR ekskluzivisht në @rtvklan me @luanavjollca", shkruhej në postim.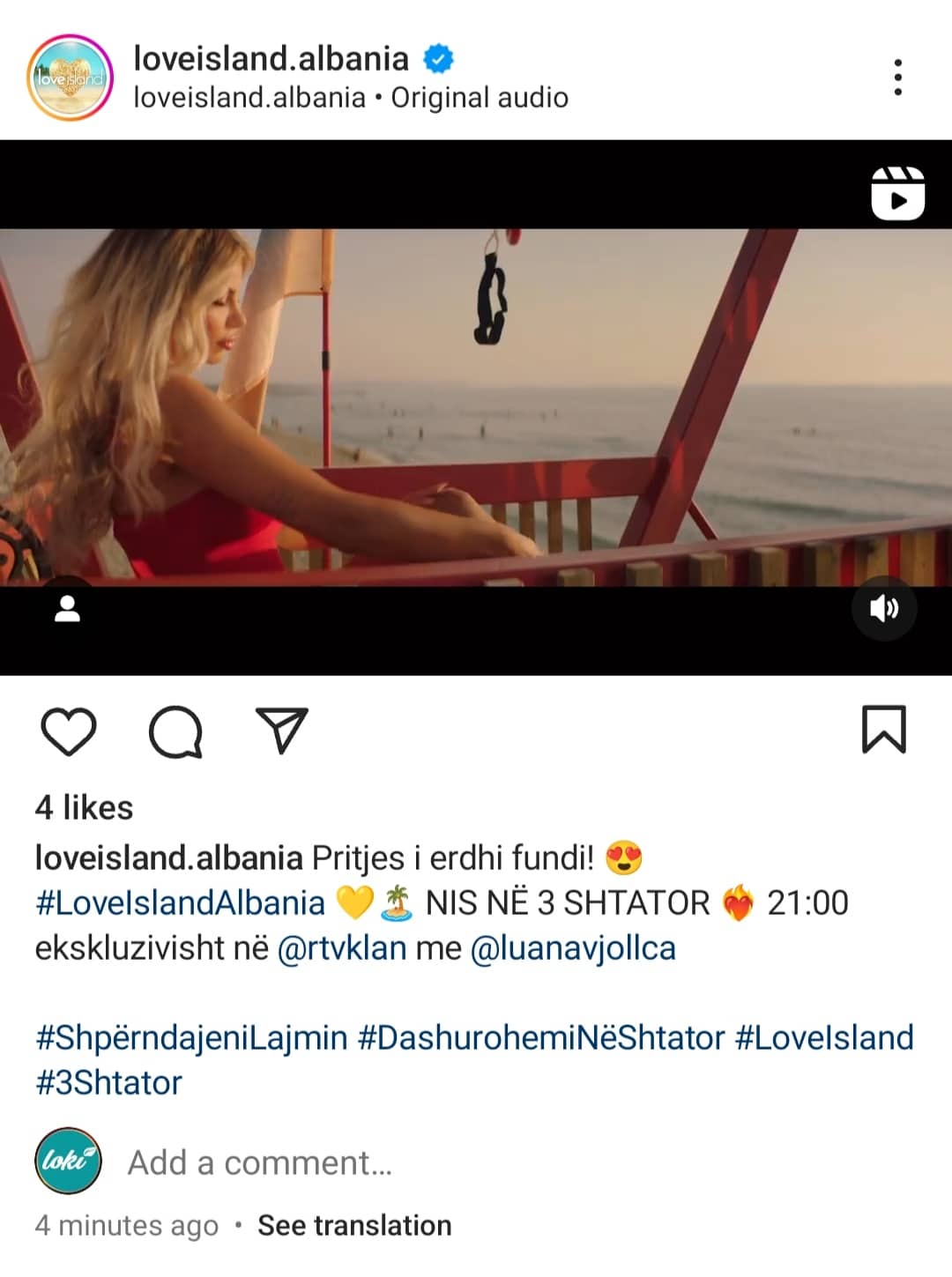 a
One day, even the PD – as the guard dog of the Berisha family, will start talking. America sent them the message yesterday not to be isolated in the 'prison of the past'.
The DP in the crowd stood up in the Assembly hall and appeared as a blind political being with only one word in the dictionary 'Berisha'; in the name of the boss the organization can even attack America itself.
However, even the DP will one day learn to live and speak like the others, outside the shelter.
When even the dog has learned to speak, there is no other way. The incident with the dog took place in a philosophical school of contemporary Jostein Gaarder. Little girl Sofie who was walking in the park her dog Hermes, in an instant jumped out of nowhere and ran to her mother: 'Ma, ma! .., Hermes started talking! Yes, yes, he did talk. '.
-What did he say? – his mother asked? – Did he wish you 'Happy Birthday!'. -Yes, yes, he said 'happy birthday!', Replied the little girl. The dog had been listening to the girl
a