Singer Selena Gomez reacted to an artificial intelligence (AI) video showing her singing The Weeknd's 2016 song "Starboy," her ex boyfriend.
"What do you think of Selena's viral AI-generated Starboy cover?" wrote the fan page that shared the video.
Probably not something she had thought of, but she received a response from Selena herself who wrote: "Scary."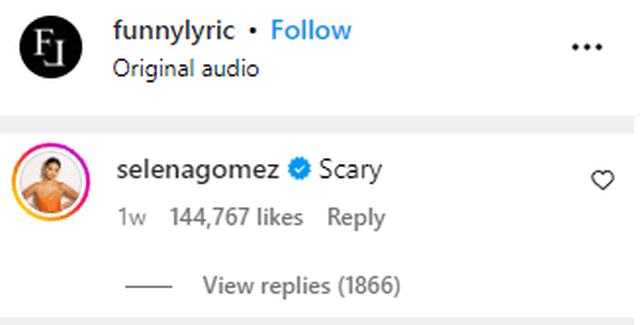 The Weeknd – whose real name is Abel Makkonen Tesfaye – released the song in November 2016, just two months before he and Selena confirmed their romance. The celebrity couple was seen dining at the upscale restaurant Giorgio Baldi in January 2017.
However, the pair started having issues in the summer, and they broke up in October 2017 after a 10-month-long romance.