Këngëtari Luiz Ejlli dhe partnerja e tij, Kiara Tito, kaluan disa ditë të bukura pushimesh në Turqi,
Mirëpo sot, pak kohë pasi u kthyen nga pushimet, Luizit i ka ndodhur një e papritur.
Nëpërmjet një postimi në Instagram, këngëtari tregoi se ka dëmtime në dhëmbë dhe kjo për shkak të konsumimit më shumë seç duhet të bakllavasë në Turqi.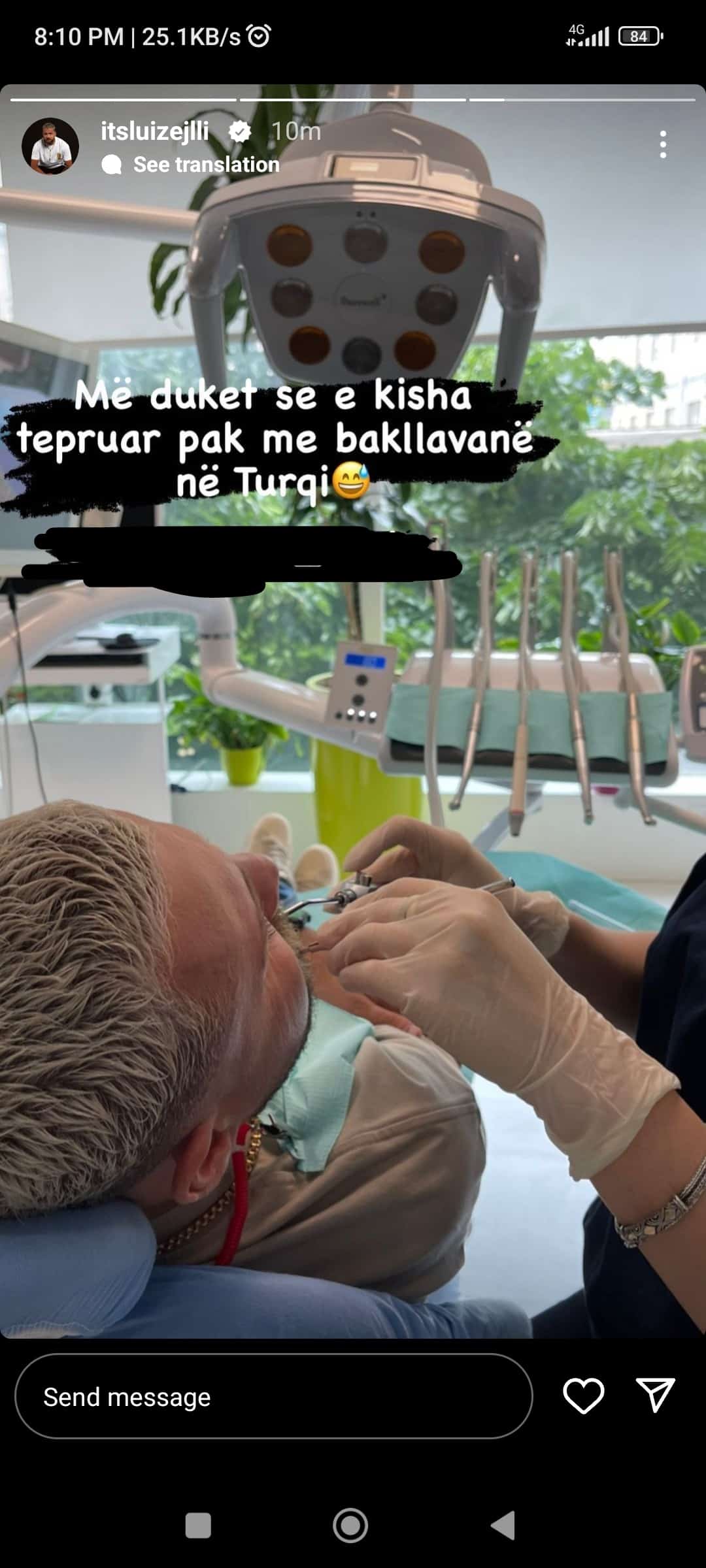 Kiara dhe Luizi kanë ngritur dyshimet së fundmi përmes një postimi në Instagram se mund të bëhen prindër për herë të parë.
Në një foto – ku shfaqet me Kiarën dhe një foshnjë – Luizi shkruan: "Sa shpejt kalojnë vitet…Më duket sikur kaluan vetëm 4 muaj nga Big Brother dhe ja ku jemi sot."
Në vijim, ai shton: "Po bëj prova për Story që do bëjmë pas ca kohësh…" shoqëruar me një emoji që shkel syrin.
Gjatë një komunikimi në Instagram Live me ndjekësit e tij disa ditë më parë, Luizi u pyet nëse Kiara ishte shtatzënë. "Këtu nuk kemi test shtatzënie, por nuk ka shfaqur shenja, kështu të vjella e gjëra. Kiara nuk është shtatzënë," tha ai.
Postimi i fundit lë vend për interpretime të ndryshme. Sidoqoftë, një fëmijë është në planet e çiftit. a
The money supply in lek is growing at a slower pace in the first half of this year, signaling perhaps a gradual normalization in the process of emerging from the pandemic.
Data from the Bank of Albania show that the monetary aggregate M2, which represents the money supply in local currency at the end of May, was growing at an annual rate of 9.9%.
Growth rates remain significantly higher compared to the pre-pandemic period. At the end of 2019, the annual growth of the M2 aggregate had been 3.6%. But, although this aggregate continues to expand at a significant pace, since the end of last year the growth rate appears to be slower.
At the end of 2020, the annual growth of this aggregate had been at 13.8%. In the lek distribution structure by way of holding, however, what stands out is that the more liquid components continue to grow at higher than average rates.