Lazio ultras fans have called Elseid Hysaj a worm after he sang an anti-fascist song, proudly declaring that their club is "fascist".
The crowd is not calming down, despite the fact that the images have been deleted from social networks and the club has issued a statement urging everyone not to politicize their players.
Hysaj joined the traditional ritual of the club and got up at dinner to sing a song in front of his teammates, Gazeta Express reports.
He decided to sing the song "Bella Ciao", which in Italy is known as the anthem of the partisans who fought the regime of Benito Mussolini in the 1940s.
A banner placed by the ultras of Lazio appeared on the shores of Rome this evening with the inscription: Hysaj is a crime, Lazio is a fascist.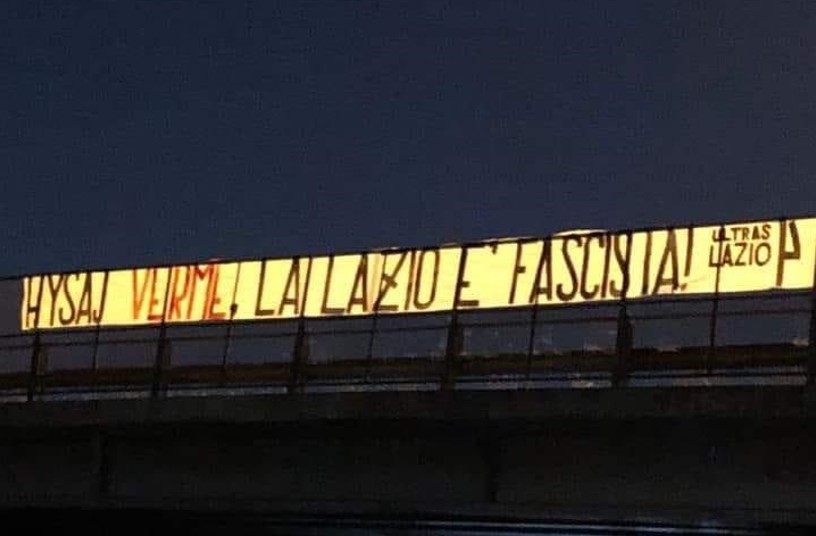 "Historically, our fans have been far right and I say that with pride. Someone sing Bella Ciao in a Lazio shirt is crazy. "It was a mistake, there are no excuses," said Franco Costantino, one of the leaders of Lazio fans.