Dominic Cummings, the former chief adviser to British Prime Minister Boris Johnson, has said his boss did not tighten restrictions last fall because he said only people over the age of 80 were dying.
Cummings spoke for the first time in an interview with the BBC. Meanwhile his strong statements brought about the immediate reaction of the British government.
Downing Street said that Prime Minister Johnson "took all measures to protect the lives of citizens, guided by the best scientific advice" during the pandemic.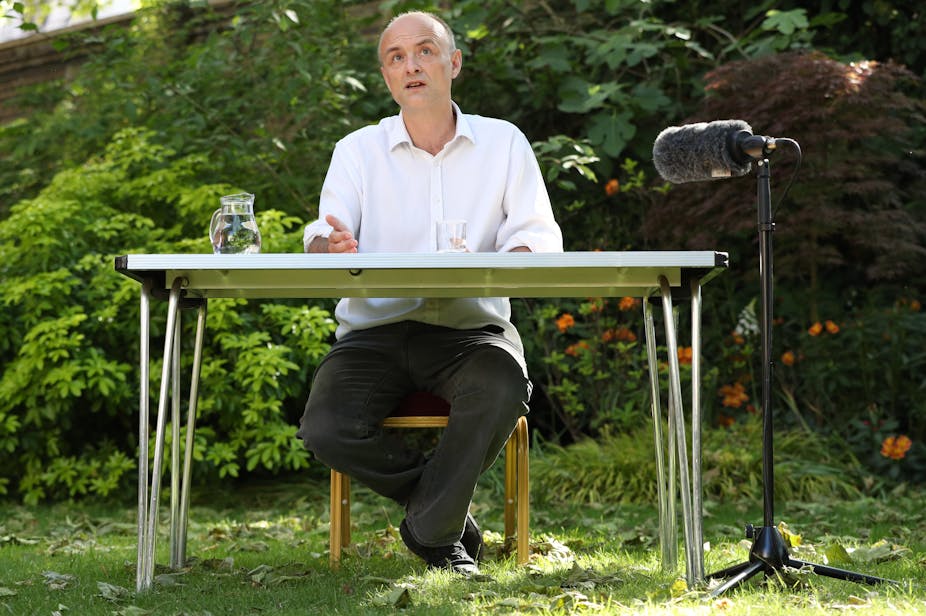 In WhatsApp messages, shared with the BBC, sent to aid workers in mid-October, Johnson appears to be saying: "I have to say that I was a little shocked by some of the information about Covid victims. The average age is 82 – 81 for men 85 for women. This is about longevity. So take Covid and live longer. Hardly anyone under 60 goes to the hospital (4 percent) and almost everyone survives.
Johnson also seems to have given the assistants: "There are 3m in this country over the age of 80" and adds "this shows that we are not going for blockages across the country."
The new messages will cast further doubts on the prime minister's actions on the eve of the November blockade, a time during which Cummings and other senior scientists have said the prime minister was adamantly against the blockades.
Cummings said Johnson had consistently ignored the advice of his top scientific and medical advisers.
In an interview with the BBC, Cummings claims he had to stop the prime minister from meeting the Queen at the start of the pandemic while the entire staff was getting sick.
"I told him what he was doing, and he said, 'I will see the Queen.' I replied, of course you can not go to see the Queen. "He said, 'Ah, this is what I do every Wednesday, I're going to see it.'
Downing Street denied that this incident had occurred. Buckingham Palace refused to comment, reports abcnews.al.
Cummings said he eventually persuaded Johnson not to take the risk. "I told her, there are people in this office who are being isolated, you can have coronavirus, I can have coronavirus, you can not go to see the Queen. What if you went to see and infect the Queen with the coronavirus?
"Obviously you can not go… I just said if, if you give her coronavirus and she dies what are you going to do, you can not do it, you can not risk it, this is completely crazy." /abcnews.al