New details have come to light from the arrest of businessman Isuf Isufi, in Shkodra the day before.
Report Tv learns that in addition to the weapon that was found with him, the 49-year-old was also found with a considerable amount of money, which goes over 2 thousand euros. His arrest took place in a place called "Lagje Perash".
He is charged with the criminal offense "Illegal possession of weapons." Isuf Isufi, is known as a businessman in Shkodra, while a few years ago he was also vice president of Vllaznia. Isuf Isufi is the brother of the citizen Hasan Isufi, who in April 2020, injured a citizen after a property dispute.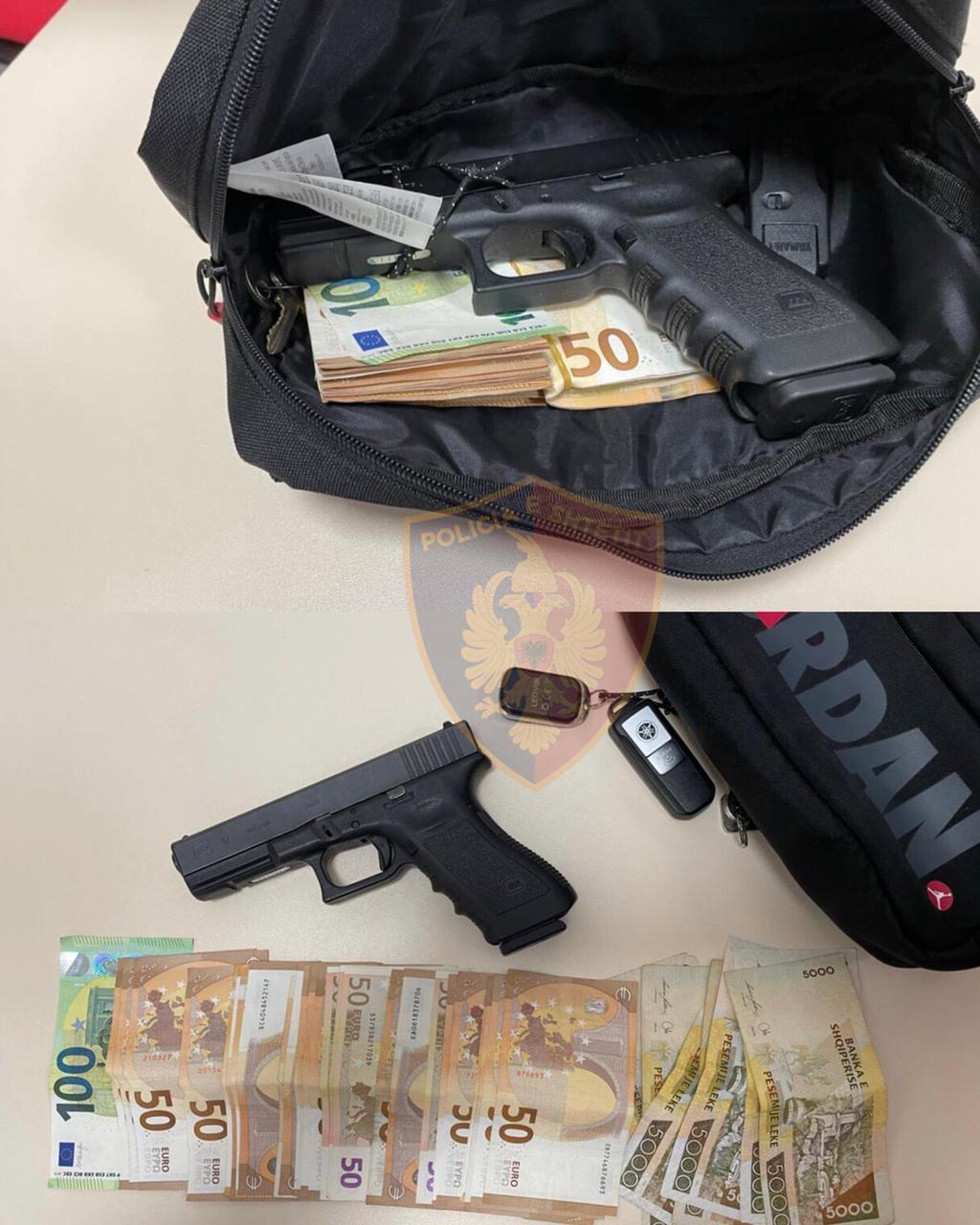 Weapons and money seized