---
18.07.2021 – 16:04
"Even if fear has more arguments, you choose hope."
Seneca, one of the fathers of Stoicism
Lucio Anneo Seneca, known simply as Seneca, was a Roman philosopher, playwright, and politician. Among the main exponents of Stoicism, Seneca was very active in public life, holding the role of inspector. Sentenced to death by Caligula, but pardoned by Claudio, he became the tutor and teacher of the future emperor, Nero. After the so-called "happy five-year period" (54-59), the era when Nero ruled under the wise leadership of Seneca, the emperor and the teacher left. Seneca then decided to retire to private life, devoting himself to philosophy. Accused of participating in the Pisoni conspiracy, Seneca was eventually forced to commit suicide. His life was extraordinary in terms of the events and characters that accompanied him, in terms of the extent and variety of mental activity he developed, in terms of the violent hostility that followed him throughout his life with unimaginable strength. Seneca was a thinker who first dared to connect philosophy with politics, which is one of his deepest contributions to modern thought./Konica.al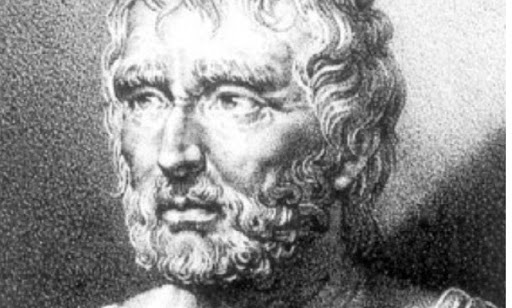 "Choose hope and put an end to your anxiety" – the phrase taken from the "Letter to Lucili" by the philosopher Seneca.
So weigh the hope and fear and, when everything is uncertain, favor yourself: believe in what you prefer. Even if fear has more arguments, choose hope and end your anxiety; keep in mind that most people think and worry a lot, even though in their future there is no trace of misfortune or insecurity from evil. Indeed, no one resists himself when he begins to worry and goes so far as to bring his fears into reality; no one says, "Mind who supports this, lies; or if the one who invented it believed in the rumors. We let ourselves be swept away by the flow; we fear the insecure as if it were safe; we do not have a sense of measure, doubt immediately turns into fear.
"Letra Lucilit"
Letters to Lucille, written between 62 AD, after retiring from political activity, and 64 AD, the year of his death, are a literary collection collected in twenty booklets. Inside the pages, the philosopher discovers his intimate and inner dimension, dominated by uncertainty. Tony is always confidential and conversational, usable as a friendly conversation, because as Seneca himself would say "philosophy is good advice; and no counsel is given aloud.
Life is short, it is said. Hurry, hurry… But where to go? And why? Hello, anxiety. So, slow down a bit? We care about clothes, hair, appearance and mirror, but why? In fact, life is much shorter whether we rush it or take it lens-by-lens. What should we do with the interval between birth and death? "Life, Seneca teaches us, does not really have the longevity of our years, but the longevity that our wisdom gives it." For an old man, who is covered in oblivion by another whom we have buried, it will be said that he died prematurely. A young boy, who loses his life in an accident in the flowers of youth, will be said to have lived well. Because the challenge is not to live long, but to live the moment.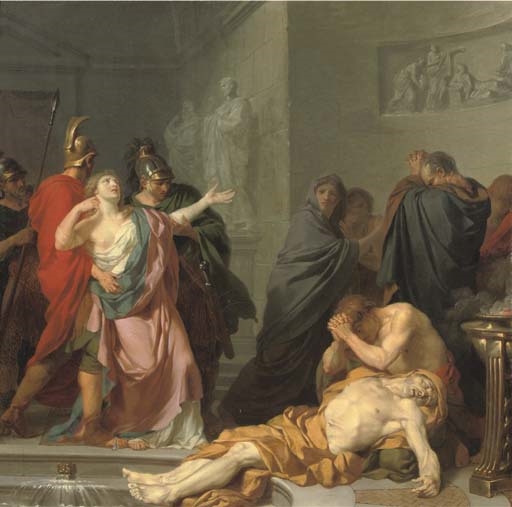 – The tragedy in life is not not achieving the goal. The tragedy is not having a goal to achieve.
Everything you want is on the other side of the wall of fear.
– Fire is the proof of gold. Difficulties are the test of strong people.
– One of the most beautiful qualities of true friendship is to understand and be understood.
– True happiness is. Enjoying the present, without the anxious addiction of tomorrow.
– The sword never kills anyone; it is a tool in the hands of the killer.
– For greed, all nature is very little.
– The less we deserve good luck, the more we hope for it.
– A man prefers to laugh at life, than to cry from it.
– Anger is like those ruins that collapse and collide with everything they find below.
– Death is the desire of some, the liberation of many and the end of all.