---
14.07.2021 – 14:29
Published some time ago on "Facebook", by the expert of serious crimes, Gjon Junçaj, this document points out that Noli, once, in 1911, refused to be called a Turk.
Junçaj further states that, as shown in the published images, the personality very dear to Albanians, has also corrected the documents submitted by the officer, while Noli was visiting America.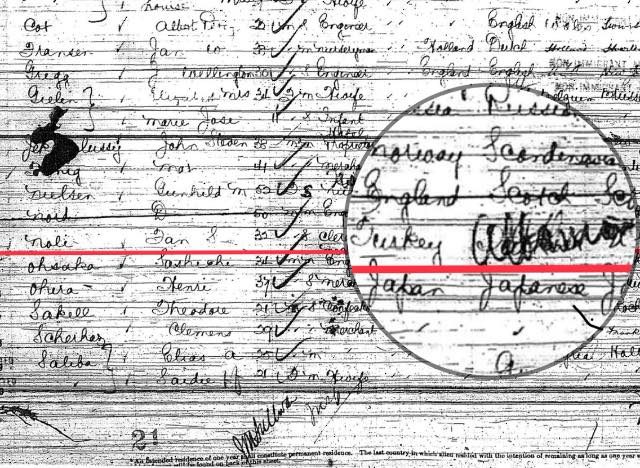 "From the archives in the USA.
Recorded arrival of Fan Noli, for a visit to the United States on 15-12-1911. Noli is recorded with the following details: 32 years old, 165 cm tall, profession – clergyman, visiting Faik Bey Konica in Boston.
Nationality? – Turkey (Turqi)
Ethnicity? – The officer originally wrote "Turkey".
This photo shows that, of course, Fan Noli corrects it and says "No Turkey, ALBANIA"
"Fan Noli – a real Albanian," wrote the crime expert.