---
Earlier this month, the Australian government announced its four-phase plan to get you back to normal as soon as possible. Under the plan, Prime Minister Scott Morrison said Covid should be treated the same as the flu.
Hope certainly are vaccines.
But death and hospitalization are not the only COVID-19 outcomes we need to prevent. According to a study, young people may suffer from chronic health problems after infection.
COVID-19 will be a disease similar to the flu, but we must eliminate it like measles. Many people think that only the elderly are more at risk of COVID-19. Looking at the statistics, this is something wrong.
According to one study, of those who tested positive for COVID-19 during the second wave in the UK, only about 1% of children and 2-3% of adults had to be hospitalized. But more than 10% of people over the age of 60 needed to be hospitalized, reports abcnews.al
The risk of death from COVID-19 follows a similar pattern. Only one in 20,000 children infected with the virus is likely to die, compared to more than one in 100 adults over the age of 60.
Many people who have been infected with COVID-19 and have recovered have had health problems.
COVID-19 can cause long-term health problems
According to a study of people infected with COVID-19 during the first wave in the UK these patients were four times more likely to be hospitalized and eight times more likely to die than a group who had undergone ongoing check-ups during pandemic.
The researchers found that these individuals were particularly likely to develop diabetes, heart disease, and kidney problems. People can also have health problems after the flu but after infection with Covid the symptoms are more serious.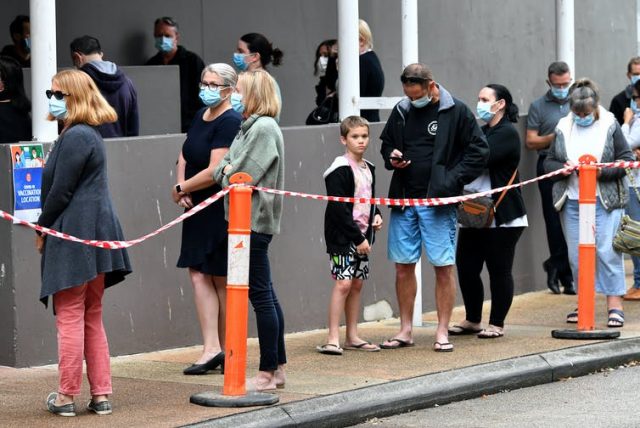 Even people who have not developed severe symptoms can certainly have long-term problems after Covid infection. A Sydney study found that one-third of infected people who had developed mild or moderate symptoms had persistent symptoms that lasted at least two months, including fatigue and shortness of breath. More than 10% had lung problems.
This is called "Extended Covid".
Prolonged covid affects young
According to National Statistics in the UK, about one in seven people with COVID-19 are likely to develop symptoms that last at least 12 weeks. About one million people suffer from Prolonged Covid in the UK and 40% of them have suffered from covid symptoms for about a year.
While children are less likely to die from COVID-19, the Office for National Statistics estimates that 7-8% of children and adolescents who become infected will develop "prolonged Covid".
Around 10,000 children and 16,000 teenagers in the UK have developed Covid symptoms for at least 12 weeks, reports abcnews.al
What measures should we take?
It takes a long time to achieve herd immunity. So the world needs to develop a quarantine system until we have the pandemic situation under control. We will also need to monitor the infected and be prepared for a third booster dose.
Also people who have been vaccinated with AstraZeneca should take a booster dose of Pfizer. While both AstraZeneca and Pfizer vaccines are more than 90% effective in preventing severe cases, AstraZeneca is slightly less effective in preventing Covid.
We do not know if the vaccine prevents "prolonged Covid" but the best protection against the virus will be the high rate of vaccination.