---
10.07.2021 – 07:37
Among the canals in northern Europe is created a small paradise earth all duck – "pink beach" in Amsterdam and is spectacular.
It's sand, it's palms and cacti – it's also a pool with blue balls, like the one we'd like to dive into when we were kids. There are also sofas, on which you can relax and enjoy a cocktail alone or in company and if the atmosphere is exhilarating, you may want to stay there for hours.
Nothing is missing. Actually, one thing, yes: the sea, as the pink beach that is driving the whole world crazy, is located in Amsterdam.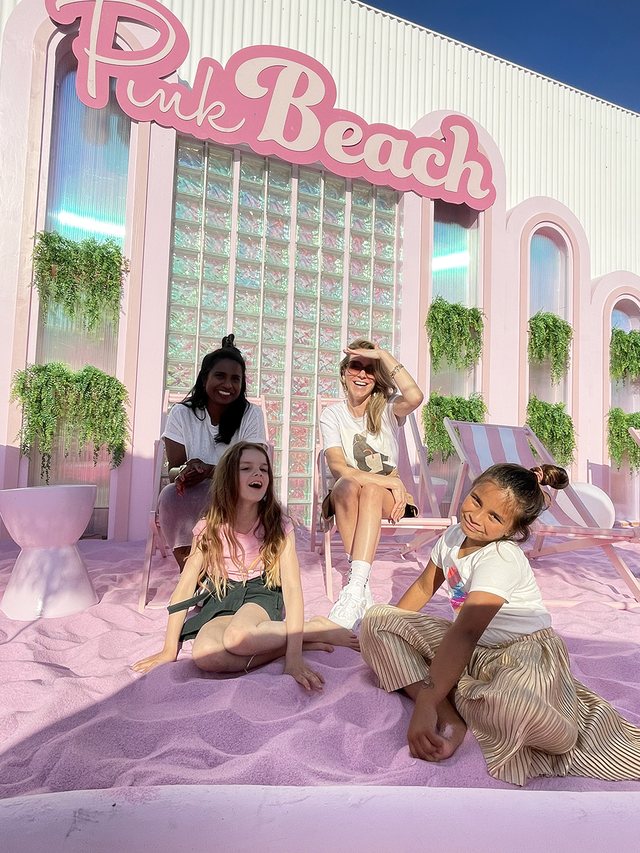 This is a detail, not a small one, for those who want to spend their days by the sea. However, we assure you that the atmosphere is so dreamy that the pink beach fully fulfills its functions – to make people dream and to be the summer background for the citizens and travelers coming to the city.
Pink sand, palms and cacti – a tropical atmosphere, which stimulates the desire to fly there. The pink beach, between the canals in northern Europe, is driving all the citizens of Amsterdam crazy and not only. Photos of this trendy bar are spreading on social media, travelers and influencers are in the race to get as many likes as possible. But who came up with this strange and original idea? Amsterdam Pink Beach bears the signature of WONDR Experience, the pop museum in Amsterdam, and Patricia Bustos, the Spanish architect well known and appreciated for her proposals, all pink.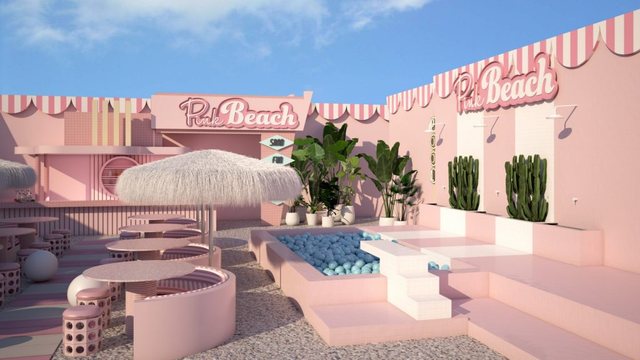 But the idea came from Sarah Mendes, the founder of WONDR, who during the health emergency felt the need to create a dream space, which would evoke, in a way, remote beaches and tropical paradises, temporarily inaccessible. It was said, it was done: an all pink beach was created and it is spectacular. Here you can relax and soak up the sun on the large terrace and order colorful cocktails and walk barefoot on the pink sandy beach.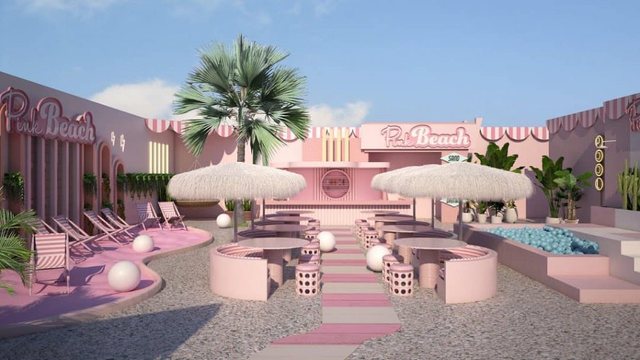 But also eat in the company of friends and dance, dive in the pool with colorful balls, sing and take memorable photos, which will surely get a lot of likes. There is only one rule you must follow: have fun! / Monitor /