---
France with 14 goals in the 1984 European Championship had the highest goal-scoring performance in a European. Greece in 2004 has the lowest goal performance with 1.17 goals per game.
-No team has played more matches than England, without managing to qualify for the final stage (31 games, zero final).
-The European match with the most goals was the one played in the first match of the competition, June 6, 1960. 9 goals were scored in the 5-4 victory of Yugoslavia against France.
-The European of 2000 was the one who had the most goals per game. 2.74 goals were scored per game.
-Belgium and Italy are the only national teams that won 100% of the qualifying matches for the European Championship. Belgium scored 40 goals, more than any other team and conceded only 3 goals.
-The best goal scorer of a European is Michel Platini. The French midfielder scored 9 goals in the 1984 edition leading France towards the first title in history.
-The Portuguese striker has the record of matches played (21), more editions played with at least 1 goal (4). Cristiano is the player with the most matches played in major tournaments including the World Cup.
-Only two goalkeepers have more matches in major international tournaments (World and European) than Manuel Neuer. Casillas and Buffon have 31 each. Germany have 27 and could draw if the team passes the group and Neuer plays regularly.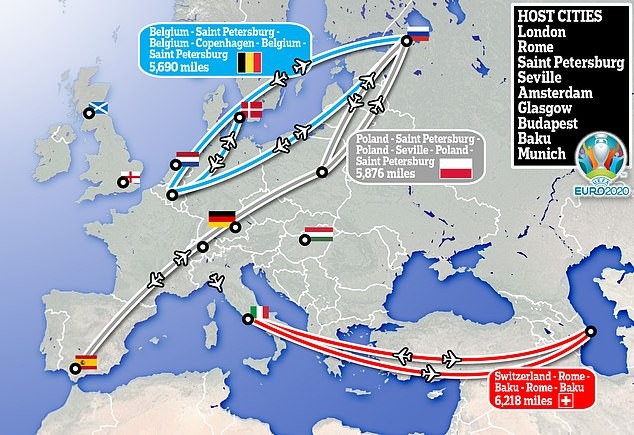 –David Villa is the last player to score a three-pointer in Europe. It is about the challenge against Russia in the group stage in 2008. Platini's 18-minute triple against Yugoslavia in 1984 is the fastest triple in the history of the competition.
-Hungarian Gabor Kiraly is the oldest player to have played a match in Europe (40 years and 86 days). He was part of the edition in 2016. Dutchman Jetro Willems is the youngest player to play (18 years and 71 days, at Euro 2012).
–Harry Kane is the goal scorer in the qualifying round to go to the European. He scored in all England games reaching the quota of 12 goals.
-If Deschamp's France wins the European Championship, he will become the first person in history to win the World Cup and the European Championship both as a coach and as a player.
-One third of the coaches of "Euro 2020" have previously participated in a European as footballers: Southgate, Deschamps, Mancini, De Boer, Paulo Souza, Cherchesov, Luis Enrique, Andriy Shevchenko.
The post From goals to coaches, special figures appeared first on Konica.al.