---
Spring 2021, Albufeira, southern Portugal. I continue with research on entrepreneurship with migrant backgrounds in Covid-19 times. My focus is on migrants from India. Their presence there can not be ignored. Sometimes I have the impression that in Albufeira you can eat Indian food more often than Portuguese. For every type of wallet find something. From first class restaurants to simple bars or small supermarkets. I do not talk only to gastronomes and gastronomes or owners and owners of electronic stores, self-employed and self-employed in agriculture, investors and investors, who buy hotels or land. There is no accurate data on the number of Indians or Indians in Albufeira. In Gurudvara, the only Sikhs temple near Lisbon, I am told there could be about 5,000 people. That means one in five people in Albufeira. Even the bust of Mahatma Gandhi, which was inaugurated with ceremonies in the fall testifies to the special relationship of the city with the immigrants from India.
New brilliance
One of the investors is called Firoz. He recently bought shares in a nearly dilapidated commercial center in a high-rise building, and is getting ready to open offices for community work, rent small shops and several restaurants. Half a day I accompany him to work and his meetings with employees or business partners. "This tall building was once full of life," says Firoz. "There were restaurants, boutiques, a cinema and a favorite disco. Both tourists and locals have come here. Today tourism focuses especially on the old town. I want to give this building back to the residents with a new glow. "
Firzot has big plans. On his land, a few minutes by car inland he wants to grow vegetables in greenhouses. The focus is on vegetables or spices of Indian cuisine. Plans are ready, imported seeds as well. Firoz maintains good relations with the neighbors, buys eggs there, and negotiates with another for the joint use of a water source. And of course he speaks fluent Portuguese.
When I ask him about his past, he tells me a spectacular story of his odyssey in Europe. "I came with a $ 100 bill from Georgia to Warsaw. There are many Indians in Poland. But I was not convinced. Then I bought a ticket to Berlin. What I did not know; In Germany you quickly get into a dead end. Either you live on state alms, or you have to serve curry with whipped cream for people to eat at your restaurant. Unlike Germany, Portugal makes it easy for entrepreneurs. I have been here for six years. "
Stories after stories
Especially the south of Portugal has been hit hard economically since the time of the pandemic. Tourists largely stayed away, many ventures went bankrupt. But where others close their doors, migrants from outside the EU go and open them. I want to know from Firozi, how is this possible. "It does not matter what we think of Covid-19. The virus is in our heads. And it will stay there for years. This is the reality I have to deal with as an entrepreneur. I do not try to question or change this. I am oriented by the clients and their needs. "
A business partner with Firoz and restaurant owner speaks more clearly. "If I were to run my own business, I would be surprised how our politicians did a year after the crisis, when the numbers were rising again, I would be out of the game. I can not understand, why should we have pictures of mattresses on the floor of a sports center in Portimao. As if it is not possible to set up several hospitals in one year. They would not be without function. We do not need new restrictions, but a new health system. In Germany this is more or less like that, right? "
Entrepreneurs from India, Senegal, Brazil, Angola or other countries I spoke to were very skeptical about crisis management in European countries. This is not changed by the sometimes shocking reports in the media of their countries. Many who travel a lot, and understand the situation in different countries report frustration, anger, and giving up all over Europe. Life is increasingly changing the scene, they say, both socially and economically.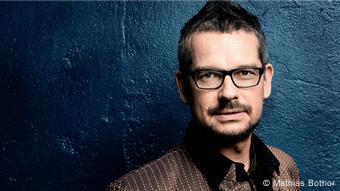 Stanislaw Strasburger
Old old new myth
If these stories they tell me are true, I can not say that I can not verify them in detail. This is not just about the financial resources that have been made available to me as a freelance author. The stories themselves are significant. They let you understand the creation of a new myth. Someone discovers a new world, reports its downfall, and sees this as a personal chance. This myth also includes the re-creation of your biography. Truly this myth reminds me of something. The story of the colonizing lords. Only this time the target is Europe. Clearly, this myth does not serve to embellish imperialism this time around. Behind those I talk to there are no militaristic states and territorialist ambitions. More this myth is valid to create an image for oneself, which in the end applies to the local community and at the same time to the entrepreneurship. I personally can live without this problem. At a time I am also a big fan of Indian cuisine. But not necessarily with pastry cream.
Stanislaw Straburger is a writer and culture manager. The focus of his work is memory and mobility, he seeks for EUtopia and believes in the concept of "mindfulness", full attention to himself. His latest novel, The Story Trader, has been published in several languages. The Warsaw-born author lives between Berlin, Warsaw and several Mediterranean cities. Research on this article was made possible by scholarship support from the Berlin Senate. / DW