---
01.06.2021 – 14:31
The Albanian national team arrived in Wales, where on Saturday, June 5, it will play a friendly against the locals. The red and black delegation is accommodated after noon in the hotel where they will stay in Cardiff, while in the afternoon around 17:30 they will hold a full training session.
It is announced that coach Edoardo Reja will miss another important element for these two meetings. Midfielder Odise Roshi suffered muscle spasms during Monday's training session and immediately underwent specialized medical examinations.
Seeing the degree of injury, the medical staff of the National Team has decided that the player should rest and not be ready for the two friendlies against Wales and the Czech Republic. Thus, Roshi did not travel with the team to Wales.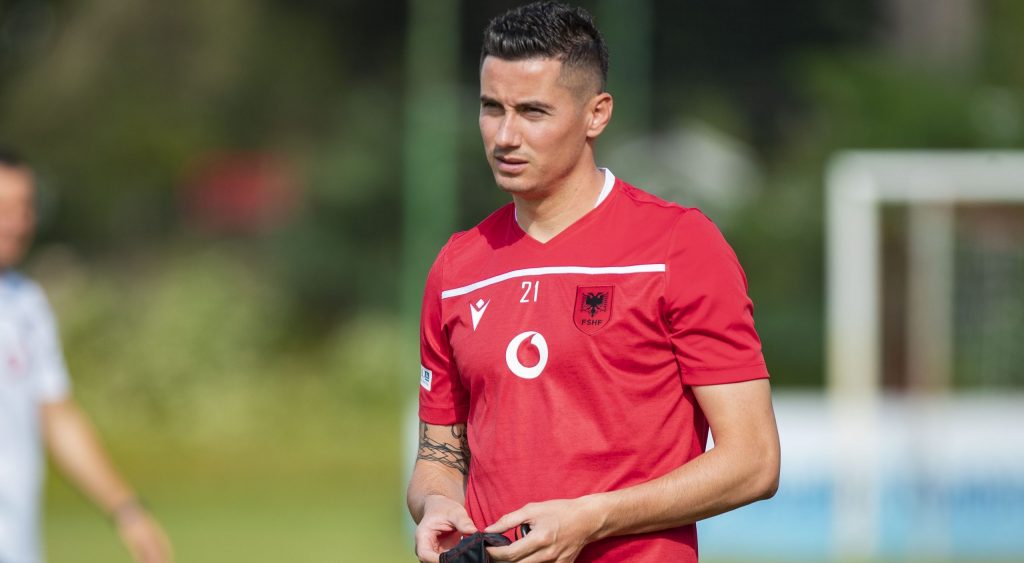 Earlier, the Albanian Football Federation introduced the new national team uniforms. The main motif remains the double-headed eagle. The new blouses bring a new graphic motif stylized with geographical motifs thus bringing a modern and faithful image of tradition at the same time.
The new blouse is enriched with technological details such as the logo made of silicone and the writing "You Albania gives me honor" in a new positioning inside.
The colors of the shirts are the same preserving the red color as the representative blouse, the white as the outdoor match shirt and the black as the alternate color. The players will wear them in the June friendlies against Wales and the Czech Republic. This will be the image of Albania in the qualifiers of the 2022 World Cup.