---
25.05.2021 – 15:16
Flights have rules. When Belarus's strongman Alexander Lukashenko ordered a civilian passenger flight to divert to Minsk on Wednesday to capture an opposition journalist on board, he broke those rules.
It is time to respond forcefully to this cunning and malicious dictator.
Lukashenko's government transmitted a false report of a Ryanair Flight 4978 crew bomb while flying over Belarus over Vilnius, Lithuania. Belarus then deployed a MiG-29 fighter jet to capture the plane, forcing it to land, where 26-year-old journalist Roman Protasevich was arrested.
Protasevich co-founded Nexta, a channel on the social media platform Telegram that has become a major news source in connection with the opposition to Lukashenko, who stole the presidential election last August to extend his rule, sparking mass protests.
By threatening a fake bomb, Mr Lukashenko's government violated the 1970 Montreal Convention on the Suppression of Unlawful Acts against Civil Aviation Security, which Belarus ratified.
It states: "A person commits an offense if unlawfully and intentionally. . . communicates information which he knows to be false, thus endangering the safety of an aircraft in flight. "
Lukashenko also potentially violated the terms of the Chicago Convention, the founding rules of international aviation after World War II, which state that "in the event of wiretapping, the lives of those on board and the safety of aircraft should not be endangered." "
Lukashenko poses a direct challenge to the European Union and an insult to the United States and others who believe in democracy, the rule of law and freedom of expression.
Lukashenko and his advocate, Russian President Vladimir Putin, have no regard for democracy or its core values.
Their methods against opponents are kidnappings, killings, poisonings and intimidation, inside and more often abroad.
On Monday, acting swiftly and correctly, all 27 EU leaders moved to isolate Belarus, agreeing to ban their airlines from flying over the country and to ban Belarus's national airline from its airspace and airports.
The Biden administration should consider imposing a new round of sanctions by those authorized by Congress to target those who carry out repression in Belarus.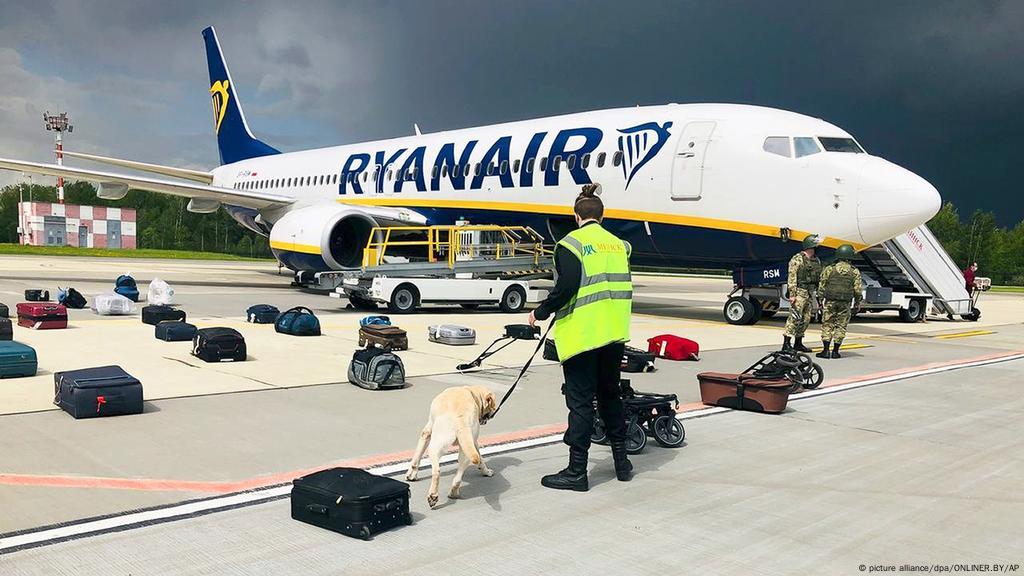 Previous US sanctions have done nothing to change Lukashenko's trajectory.
Support for independent channels and journalists to spread the truth to the people of Belarus must increase, while financial networks and oligarchs who support Lukashenko must be targeted.
As ruler, Lukashenko resembles a driver who crazily cares down a highway in the wrong lane with a pawn in the back seat.
Protasevich appeared in a 29-second schematic video posted on pro-government channels Monday night, saying he was in Detention Center No. 1. 1 in Minsk, where many political prisoners are held.
His comments sounded forced and he had a bruise on his forehead. He must be released, and the West must react.
Translated and adapted by The Washington Post / konica.al